The battle of the stripes!
After trying Drape Drape's T pattern out for size I thought I had best compare it to the more fitted Pattern Magic variation. For science and all.
Show Stopper in Stripes
Pattern: Pattern Magic 3 (Stretch) – My version is in Japanese and this top is called "Stopper"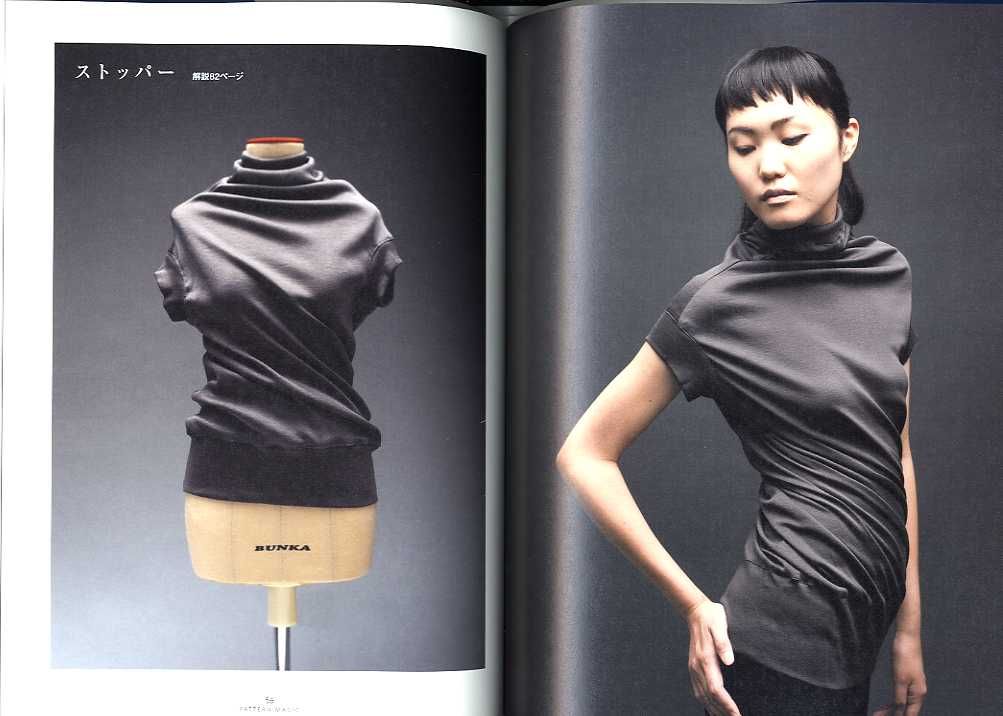 Fabric: Remnant from Potters Textiles
Ease: Medium
See Also: There are not a huge number of examples of this pattern made up on the interwebs compared to other patterns in the book. Small Things was the only confirmed sighting I made.
Tidbits: Pattern Magic is a self drafting book. I used my best fitting Burda knit dress pattern as a starting point for drafting. I found it quite a quick and simple process from there. I decided to make my version cropped to go with my higher waisted bottoms.
My other major limitation was the amount of fabric I had to play with, so the cuffs, collar and waistband were made quite…creatively!
Lessons: I made this top a while ago and the collar band annoys me a little at the back, it is meant to be poofy but I think I pulled it a little too tight so there is some puckering.
In the context of the crazy shapes the stripes make on this shirt that is a pretty inconsequential point! I really quite like the shape this top makes and how it adds volume where I need it. It isn't quite as universally useful as the Drape Drape tops but I can still see myself making up another version or two of this in the future.
Score: 4/5 I like it's cute and quirky nature!
(Worn with Nani Iro skirt)
Next up is a pattern made for stripes!
Cropped Hemlock in Navy Stripes
Pattern: The Free Grainline Hemlock T
Fabric: Remnant from Potters Textiles
Ease: Soooo quick to make up, from printing the PDF to wearing!
See Also: In stark contrast to the Pattern Magic top, every man and his dog (sewing machine) has made up this top. But it was seeing Marilla's cropped version during Me Made May that convinced me to give it a try. Marilla has since released a free sailors top of her own that is also worth a look at if you like this style.
Tidbits: Aside from cropping this top I made it up as designed, my neck band is a little loose but I think that is the fault of the maker as opposed to the pattern.
Lessons: Whilst I have worn this top a lot since making it, I don't think the shape is ultra flattering for my flat chest and I cannot see myself making a longer version. That said the cropped version is still cute and may look better in wider stripes or a crazy pattern.
Score: 3/5 I prefer the shapes made by the Japanese patterns but it is exceptionally comfortable.
(Worn with my grandmothers skirt and necklace by Patti of BBPP Designs)
So which do you prefer? Do you like the simplicity of the Hemlock or is the twisty craziness of the Stopper more to your liking?